We offer a range of properties at Rockcliffe By-the-Sea: Oceanfront Lots, Ocean View Lots, and Tidal River Lots.
Oceanfront Lots
The oceanfront lots are large, from 2 to 3 acres, each with at least 175 feet frontage on the ocean. The elevation is a minimum 100 feet above sea level providing a panoramic view of the sea and the islands. These lots are limited in number.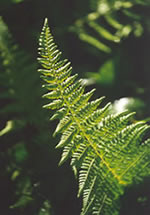 Ocean View Lots
By taking advantage of the natural terrain, the ocean view lots have incredible views of the Bay of Fundy. They are positioned two and three tiers back from the oceanfront lots, at elevations from 150 to 350 feet above sea level. This positioning allows for the same panoramic view of the sea as the oceanfront lots. Ranging in size from 2 to 3 acres, up to 250 feet wide, these wooded lots will share common designated beach access trails. If you are looking for excellent value then an ocean view lot is for you.
Tidal River Lots
Our tidal river lots offer a ringside seat to nature's wonder. Watch daily as the mighty Bay of Fundy tides swell a small freshwater stream into a 200 foot wide saltwater river before your eyes. These lots range from 1.2 to 2.7 acres and share common beach access trails.
Easy to Purchase
Flexible financing arrangements are available and a refundable deposit will hold the lot of your choice for a short period of time.
Toll free: 1-800-668-4337 for more information.
We're happy to answer questions about our lots, the Rockcilffe Community, the wonderful area of Nova Scotia we live in, and should you require assistance with your travel arrangements or accommodations in Nova Scotia, please let us know.
Let Rockcliffe By-the-Sea be a part of your future!