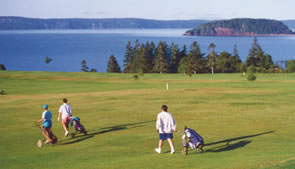 A Retreat to Enjoy
Our oceanfront community on the Fundy Shore is close to a variety of activities and attractions, such as a 9 hole golf course, tennis court, hiking trails, provincial parks, a summer theatre and arts community, and more. Near the seaside community of Rockcliffe By-The-Sea, there are many places to visit and discover, or you can just let nature unfold around you—with or without your bird book and binoculars.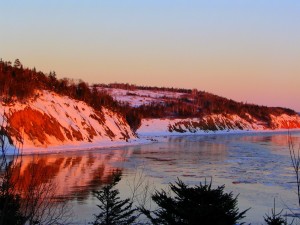 Rockcliffe By-the-Sea is a retreat. However just ten kilometres away is the Town of Parrsboro where you'll find all the daily necessities. Parrsboro is a picturesque town, full of friendly, resourceful people with banking and medical services. Truro, a major commercial centre, is just an hour away. The provincial capital of Nova Scotia, Halifax, with its international airport, is only a two-hour drive from our community.
Rockcliffe's location in Nova Scotia is ideal for day-trips throughout Nova Scotia, southern New Brunswick, or even Prince Edward Island.
Places to Stay
The Beach House on Hatfield Road
The Maple Inn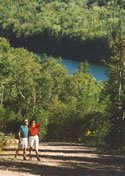 Points of interest
Cape Chignecto Provincial Park